Soft Drinks Increase Diabetic Risk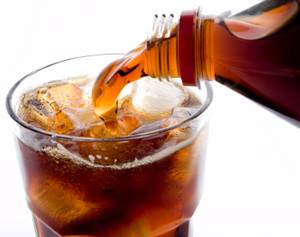 Drinking a can sugar-sweetened soft drink a day can increase the risk of Type II diabetes by 22%, a new study from Europe suggests. Their results corroborate earlier research done on North American populations.
The findings, from a study by Dora Romaguera, PhD, from the School of Public Health, Imperial College London, United Kingdom, and colleagues, are published online in Diabetologia April 24. They used the longitudinal European Prospective Investigation into Cancer and Nutrition (EPIC) study to evaluate ties between intake of sweet beverages (juices and nectars, sugar-sweetened soft drinks, and artificially sweetened soft drinks) and Type II diabetes. The researchers combed through over 15 years of data on sugar-sweetened beverage consumption that included more than 27,000 people from seven different European countries. During this period, over 40% developed Type II diabetes, with those who reported drinking at least one soda or some other sweetened drink a day having an increased risk of 18%. When factors such as weight and BMI were not controlled for, the risk rose to 22%.
This is consistent with earlier results from U.S. studies which found that soda drinking associated with a 25% increased diabetes risk.
People who drank diet soda were also at increased risk for developing Type 2 diabetes during the study compared with those who drank no soda. However, when the researchers took into account participants' BMI and total energy intake, the increased risk disappeared. In other words, healthy-weight, exercising diet soda drinkers were no more likely to develop type two diabetes than non-soda drinkers.
Fruit juice and honey consumption was not linked to diabetes incidence.
---
Further Reading

The article above is meant to provide general information and does not replace a doctor's consultation.
Please see your doctor for professional advice.