The Dental Studio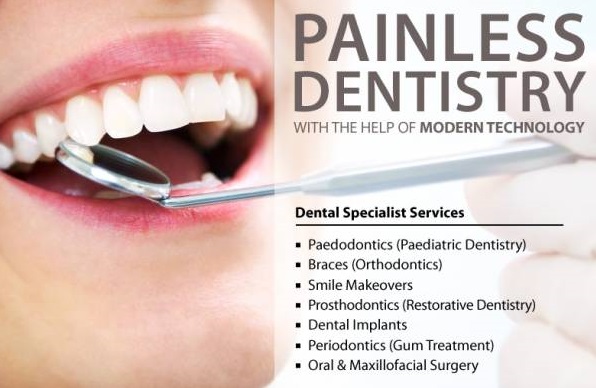 The Dental Studio (TDS) is a comprehensive one-stop dental centre that strongly believes in personalised service for every single patient. We make an effort to know each of our patients and treat them as unique individuals. We have a group of resident and visiting dental specialists and general dentists with a common goal – to practise ethical and high quality dentistry.
Our clinics provide affordable and quality dental care and services for residents, medical tourists and working professionals in the Orchard Road and the Central Business District areas of Singapore. Our areas of expertise include general, preventive, restorative, aesthetic, and implant dentistry. Our Dental Specialist Centre in Paragon has specialists in Oral and Maxillofacial Surgery, Orthodontics (braces), Paedodontics (paediatric dentistry), Prosthodontics (restorative dentistry) and Periodontics (gum).
Our Dental Team
Dr Lynette Ng
BDS (Singapore), MDS (Prosthodontics) (Singapore), MRD RCS (Edinburgh), FAMS (Prosthodontics)
Specialty: Prosthodontics (Restorative/Crown Specialist)
Full mouth rehabilitation
Implant rehabilitation
Smile makeovers (Bridge, Crowns, Dentures)
Veneers and laminates
Teeth whitening
General dentistry

Languages Spoken: English, Chinese

---
BIOGRAPHY
Dr Lynette Ng is the Clinical Director of The Dental Studio (TDS).
Dr Ng is an experienced Prosthodontist, and she manages a team of associate specialists, comprising of Orthodontists, Oral and Maxillofacial Surgeon, a Periodontist, and a Peadodontist (Paediatic Dentist).
Dr Ng obtained her Bachelor of Dental Surgery (BDS) from the National University of Singapore, where she graduated with numerous awards, including Dean's List and The IADR Gold Medal for being the best student in Preventive Dentistry. She was also awarded Valedictorian, and gave a valedictory speech at the combined medical, dental and engineering Convocation Ceremony.
Dr Ng obtained her specialist training in Prosthodontics through a conjoint Masters of Dental Surgery (MDS) Programme with the Royal College of Surgeons, Edinburgh. She is a fellow with the Academy of Medicine Singapore, a member of the Prosthodontic Society of Singapore and the International team for Implantology (ITI).
Dr Ng spent almost ten years in public service where she honed her skills and interest in full mouth rehabilitation, implant rehabilitation and smile makeovers. She has given talks on numerous dental topics, including the aesthetic smile and has presented research posters in both local and overseas research meetings.
Apart from her professional activities, Dr Ng is an avid member of Acres (Animal Research and Education Society), which is a non-profit animal conservation society.
Dr Chang Fu-Gui
BDS (Hong Kong), FRACDS (Australia)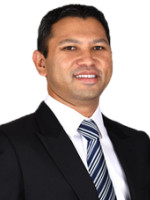 Dental Implants, General & Kids Dentistry

Cosmetic Dentistry (Procelain Crowns & Veneers)
Titanium Dental Implants
Root Canal Treatment
Bite & Grinding Related Issues

Languages Spoken: English, Sinhalese
---
BIOGRAPHY
Dr Chang Fu-Gui graduated from the University of Hong Kong with a Bachelor's degree in dentistry in 2003 and has been in full-time private practice since.
He provides a whole range of dental services but his main areas of focus lie with cosmetic dentistry (tooth whitening, porcelain teeth & smile makeovers), titanium tooth-implants (to replace missing/lost teeth), root canal treatment (nerve fillings to treat toothache) and tooth-grinding/bite related issues.
He carries a vast degree of experience treating both the young & old as well as local & regional/expatriate patients. In addition to being registered in Singapore, he also holds registrations with the dental councils of Hong Kong, Great Britain, and Sri Lanka.
Dr Chang is a firm believer in continuous professional education. His desire to upgrade his skills currently takes him annually to the USA where he trains at the prestigious Kois Centre for advanced dental education in Seattle.
Outside of his professional life, he has been an active Rotarian over the past few years.
In his spare time, he also enjoys photography, classical music, and golf.
Dr Stephanie Yap
BDS (Singapore)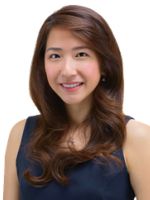 General & Kids Dentistry
General & Preventive Dentistry
Restorative Dentistry
Aesthetic Dentistry

Languages Spoken: English, Chinese
---
BIOGRAPHY
Dr Stephanie Yap is a Dental Surgeon at The Dental Studio (TDS), a Singapore Medical Group (SMG) clinic.
She is an experienced dental surgeon specialising in all aspects of general dentistry and aesthetic dentistry.
Dr Yap obtained her Bachelor of Dental Surgery (BDS) from the National University of Singapore and was awarded 2nd runner up for her research topic as part of an Undergraduate Research Opportunities Programme (UROP) that she participated in.
She is an active member of the Aesthetic Dentistry Society Singapore (ADSS), Singapore Dental Association (SDA) and Singapore Dental Council (SDC).
Earlier in her career, she served as a dental officer across government institutions including Alexandra Hospital, Jurong Medical Centre and National University Hospital Services. She was appointed as the co-in-charge of Singhealth Dental Cluster, and was carrying out duties as the clinic in-charge during her tenure in Singhealth Polyclinics (Geylang and Queenstown).