Be Our Partner
| | | | |
| --- | --- | --- | --- |
| Specialist Referrals | Allied Services | Clinical Tools | Be Our Partner |
Specialist Doctors
Attract New Patients:
SingaporeDoc was developed to be both patient and doctor focused. Specialists are listed according to their specialties and sub-specialties, making it easy for patients and doctors to locate just the right specialist on our site. Tailor-made PDF referral forms and online appointment bookings via our customer service centre, help to stream-line referral workflow for our GP partners.
Clinical Profile Listing:
SingaporeDoc does more than list specialist profiles on our site. If anyone wants to be found on the internet, it is imperative that the website is optimized for search engines. Each specialist profile is created with relevant content, properly organized links, and a whole lot more to ensure that our specialists can be found on the web.
Our specialists also have the opportunity to share health articles or anything else they believe to be relevant on our site. This makes it all that much easier for patients to learn more about what you do, and of course, to find you.
General Practitioners
SingaporeDoc was created with the Primary Care physician in mind. We have created a Doctor's Resource just for you. Want to find out the dengue hotspots or check on drugs safe for breastfeeding or even look for images for patient education? You can do all this and more at our site. Try out our online referral forms to see how easy it is for you and your staff to make a referral through us - absolutely free. Just paste your patient label, print, sign ... and you are good to go!

Allied Health Providers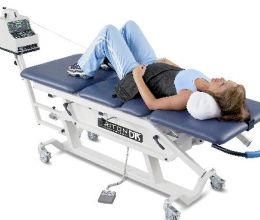 With over 10,000 page hits a day, SingaporeDoc will help you promote your services online. We work with physiotherapists, imaging service providers, sleep therapists, hearing aid providers etc.
Allow doctors to seamlessly book appointments for their patients with you through our portal.