15 Years of Parkway Cancer Centre: The Past, Present and Future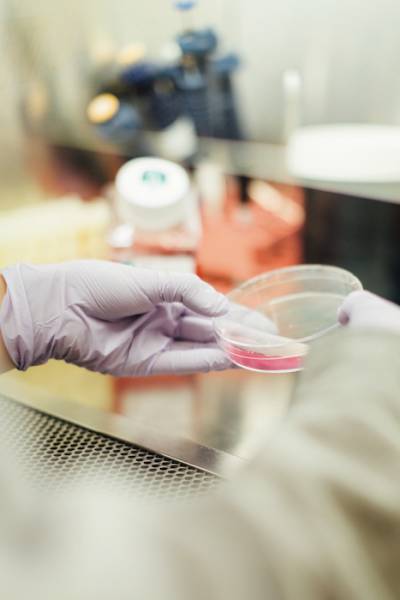 When Parkway Cancer Centre (PCC) began in 2006, the four founding doctors had one vision: to create a one-stop centre offering specialised treatments and a multidisciplinary team approach to personalised cancer care. 15 years on, PCC's mission to place patients and their loved ones at the heart of all it does remains its primary focus.
In 2006, cancer care in Singapore was still relatively fragmented; patients would seek consultation from one specialist to another to gather information and receive the treatments they needed.
PCC had a different vision as Singapore's first private cancer centre. Today, the Centre's mission to provide a comprehensive and integrated premier cancer service that is patient-focused, stands strong.
What began as a small team of doctors has slowly and steadily evolved over the last 15 years into an experienced multidisciplinary team of medical doctors, nurses, counsellors and other paramedical professionals.
Today, PCC's network of centres has grown to seven clinics at three private hospitals in Singapore: Gleneagles Hospital, Mount Elizabeth Hospital and Mount Elizabeth Novena Hospital.
Together through CanHOPE—PCC's non-profit cancer counselling and support service—PCC has built a wide footprint across 20 major cities in the region. CanHOPE's regional offices play an extended role to PCC, linking patients around the region to the team in Singapore and bridging geographical, cultural and language borders to provide integrated care and access to information to patients, wherever they may be around the world.
PCC today
The understanding of cancer as a disease and its treatment has become more complex compared to 15 years ago.
PCC has invested in bringing together the latest, cutting-edge medical technologies and therapies to support its doctors in the care of our patients.
Some of the latest medical advances available at PCC today include novel treatments such as targeted therapy, immunotherapy and CAR T-cell therapy.
Targeted therapy involves the use of drugs designed to block the deleterious effects of abnormal genetic alterations caused by cancer (driver mutations). Working closely with Parkway molecular laboratory, we are able to identify these driver mutations in cancer tissues and/or blood, and match patients to appropriate targeted agents in a timely fashion.
Targeted therapy has been an important pillar in cancer treatment for the past 15 years, and will become more relevant as more driver mutations are discovered, and newer and better targeted agents are developed.
In immunotherapy, the body's immune system is harnessed to seek and destroy the cancer cells. In a way similar to vaccination against viral infections, immunotherapy has the potential to offer long term control of otherwise incurable advanced cancers. Immunotherapy is now the standard treatment for many cancers.
Chimeric antigen receptor (CAR) T-cell therapy is a state-of-the-art immunotherapy where T-cells are taken from the patient's blood and modified in the laboratory to make these cells able to identify and destroy specific cancer cells. These modified cells are then re-infused back to patients.
CAR-T cell therapy offers patients with blood cancers another treatment option in the event that their disease is not controlled by standard chemotherapy, targeted therapy or bone marrow transplantation. Our team of haematologists is at present actively preparing for the use of CAR-T therapy for our adult and paediatric patients with certain leukemia, lymphoma and myeloma.
In addition to delivering state-of-the-art cancer treatment, PCC is also active in cancer education.
Tumour Board Meetings are held regularly for specialists from different fields to discuss and share the best treatment strategies for difficult and rare conditions.
Regular oncology talks are also organised for specialists and general practitioners via our Understanding Cancer and Beyond - Continuing Medical Education (CME) Empowerment Series, as well as participation in local and regional professional meetings.
Regular talks by PCC specialists and para-medical staff are also organised for our local and regional patients, as well as the general public.
15 years and beyond
As PCC looks towards the future, holistic, personalised patient care remains our top priority.
With a continually evolving medical landscape and changing attitudes of patients, what will continue to remain relevant for PCC going forward is its patient-first approach to medical care. This is especially so as patients become more independent and take greater charge over their own healthcare decisions in an increasingly digitalised world.
At 15 years and beyond, being at the forefront of medical advances, supported by the latest research and technologies, gives PCC the capability and confidence to continue providing patients with the latest up-to-date treatment options to ensure they are receiving the best possible care.
Together with a multidisciplinary team, PCC will continue to deliver highly individualised, personalised care in a reliable and supportive environment, which will support patients along their cancer journey.
15 Years of Parkway Cancer Centre: The Past, Present and Future originally appeared on Parkway Cancer Centre
and has been republished with permission
---
Further Reading

The article above is meant to provide general information and does not replace a doctor's consultation.
Please see your doctor for professional advice.