7 Berries That Help Reduce Risk of Cancer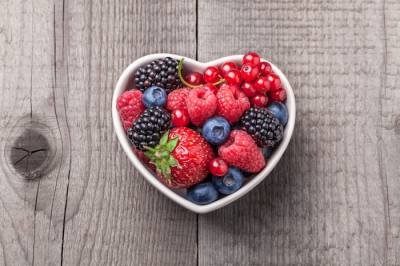 Berry good!
Berries are low in calories, high in fibre, and contain a variety of vitamins and minerals. They are also rich in phytochemicals and flavonoids that can help reduce the risk of cancer. Chloe Ong, Senior Dietitian from Parkway Cancer Centre, looks at what berries can do for you.

But remember…
As it is difficult to quantify the amount of antioxidant properties, no specific dosage is indicated for the berries to provide maximum benefit.
Include a variety of berries in your diet to provide a wide range of nutrients.
Consume these berries as natural fresh fruits, frozen, juice, jam, and other food products rather than in supplement/tablet/concentrated form.
Most antioxidants and phytonutrients can reduce the risk of chronic inflammation diseases such as diabetes and heart diseases, and of malignant diseases. They can also reduce the effect of ageing. However, it is difficult to quantify the direct relationship between berries and such health benefits.
7 Berries That Can Help Reduce Risk Of Cancer originally appeared on Parkway Cancer Centre and has been republished with permission
---
Further Reading

The article above is meant to provide general information and does not replace a doctor's consultation.
Please see your doctor for professional advice.